Perhaps you have seen the commercial (screenshot above) about retirees and they keep changing their retirement plans.
So again I have a change of plans for the Burda pattern. I decided to use a different pattern similar to the Burda one I was going to make. I decided I do not want to keep adjusting this pattern. The traced pattern is a hot mess and tired of trying to make it fit; I'm too old for all this.
The one I am going to use is from Love Notions-The Willow Wrap top.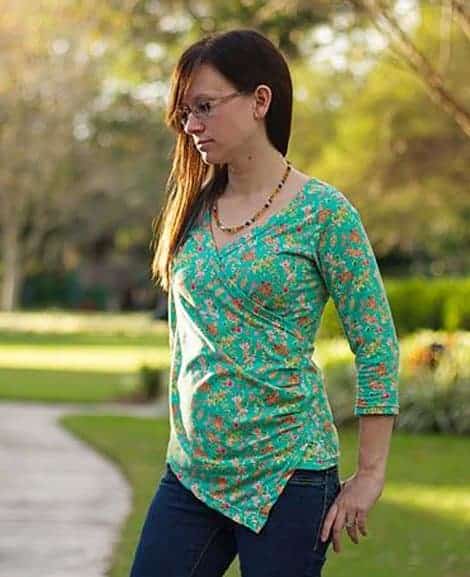 The ruching is there, the wrap is there but different and this pattern fits me with only a few tweaks. I still have the Burda pattern printout. With a pattern of the right size and the potential to hack, I think I will get closer to what I had in mind.
The predominant color will be black and I am auditioning a couple of fabrics that look great with black.
I hope to have a new top soon! There is always a chance of a change in plans!
More later.